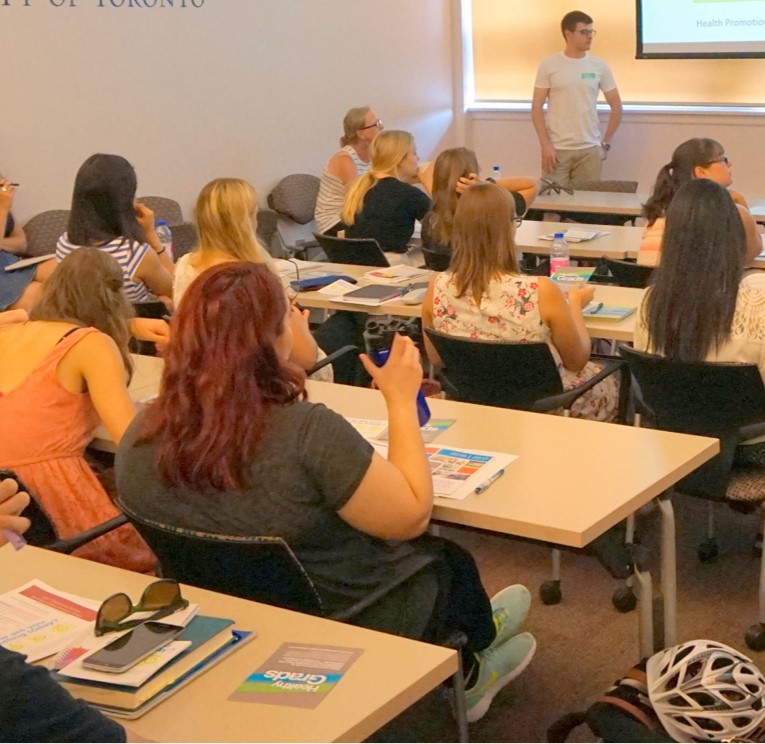 Enrolment
Students need to register with the School of Graduate Studies before enrolling in classes. Registration opens on August 1st and students may begin enrolling in classes any time after they are registered.
The Sociology Department conducts graduate student enrolment in person. Please pick up a course enrolment form from the SGS website or the graduate office, complete it and submit it back to the graduate office.
Students outside the Department of Sociology must submit a Course Add form (PDF) to the Sociology Graduate Office to request enrolment in Sociology courses. The form must be completed and signed by the student's home Graduate Chair/Coordinator and the instructor of the course for the request to be considered. Sociology students taking courses outside of the Department of Sociology should check with the individual units as to their enrolment procedures as these vary by unit.
Course Listing
Fall term classes begin September 13th. Registration opens August 1st. Course delivery method is indicated below, but may change at any time. Please see syllabus or check with instructor for specific details.
Winter term classes begin the week of January 10th.
Summer term classes begin the in early May (starting week up to the discretion of the instructor). The 'F' session classes are set in May-June and 'S' session classes are set in July-August.  Typically, grad courses are set in the 'F' session but this year will have a class set in the 'S' session.
We hold all classes at the Department of Sociology, 725 Spadina Avenue, unless indicated otherwise.
Note that courses in sequences are not prerequisites for later courses in the same sequence. For example, Network Analysis I is not a prerequisite for Network Analysis II. View the course listing below.
*Day/Time listings are tentative and subject to change.
Course length and weight are indicated by either 'H' or 'Y':
H = One-term course, which grants a half credit (e.g. SOC 6---HF)
Y = Two-term or three-term course, which grants a full credit (e.g. SOC 6---Y)
The term in which a course is offered during the Fall/Winter session is indicated by either 'F', 'S' or 'Y':
F = First-term/Fall-term course, which runs September to December (e.g. SOC 6---HF)
S = Second-term/Winter-term course, which runs January to April (e.g. SOC6---HS)
Y = Two-term course, which runs September to April, or three-term course, which runs May to April (e.g. SOC 6---Y)
The term in which a course is offered during the Summer session is indicated by either 'F', 'S' or 'Y':
F = First-term course, which runs May to June (e.g. SOC 6---HF)
S = Second-term course, which runs July to August (e.g. SOC6---HS)
Y = Two-term course, which runs May to August (e.g. SOC 6---Y)