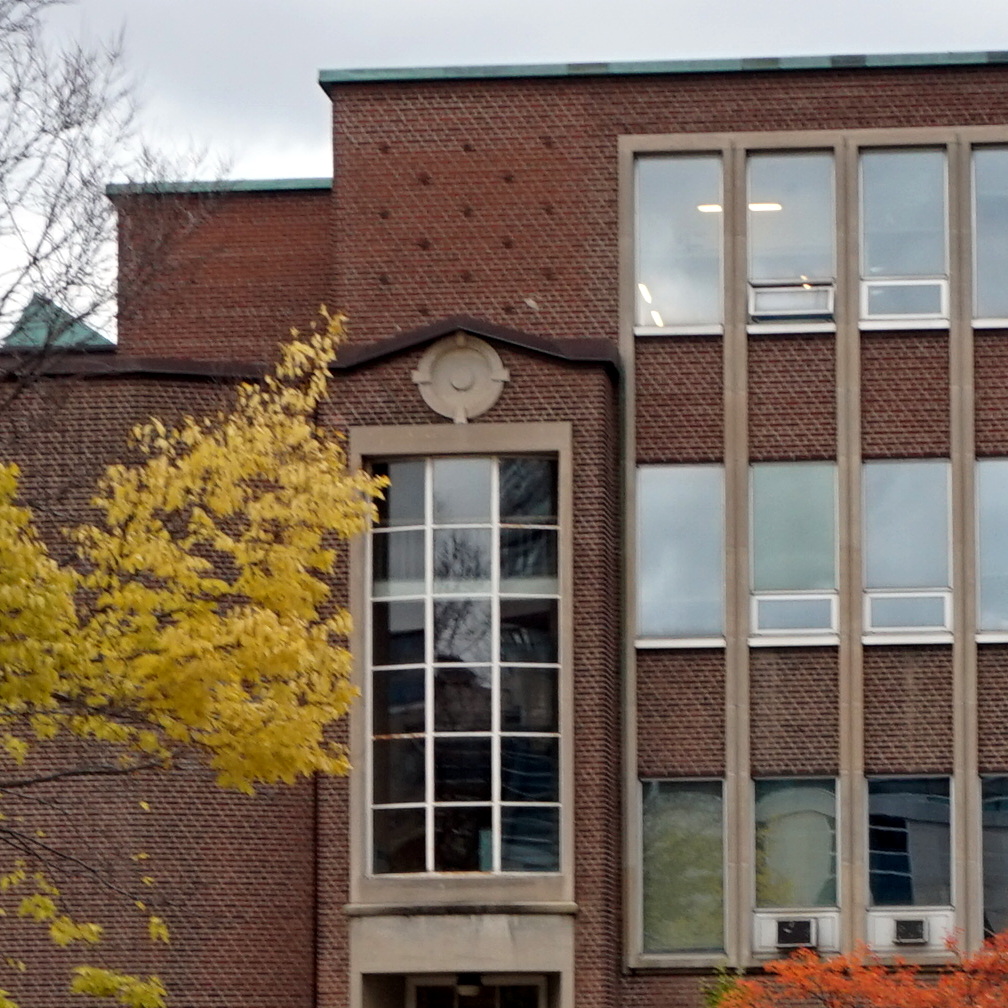 A graduate degree in Sociology provides extensive skills and knowledge valuable for a number of rewarding careers. Individuals with advanced degrees in sociology stand out from other job candidates for their high-level skills in data analysis and their knowledge of social patterns. For some, careers might draw directly on the topics that they study in courses and pursue in thesis work. For all, graduate work develops advanced skills in analytical and critical thinking, problem solving, data analysis, written and oral communication, and teamwork.
Resources for Career Planning as a Sociology Graduate Student
Some people start a graduate program knowing the career that they hope to attain after graduation. Many others commit to a career path while they are in graduate school or even after they graduate. Advanced studies in sociology can prepare students for a variety of meaningful and rewarding careers including work in academic, government, business and nonprofit sectors. Check our PhD alumni page to see the range of careers that our PhD graduates have pursued.
The University has career counsellors and programs to help graduate students explore their options. While the School of Graduate Studies offers programs useful for all graduate students, the Faculty of Arts & Science' Milestones and Pathways program focusing specifically on helping doctoral candidates in the social sciences, sciences and humanities explore career options through a series of professional development workshops and alumni networking events.
Students can also find useful advice in The Chronicle of Higher Education and University Affairs, both of which have careers advice columns. These programs and resources not only provide an overview of the types of careers that graduates can pursue, they also help students with developing the skills to prepare themselves for the job market.
Students interested in non-academic work can draw on the expertise offered through the University of Toronto Career Centre and from networks among our alumni. The Career Centre offers online "job shadowing" opportunities (posted 3 times a year) that can be useful for exploring options. The University also has a "Ten Thousand Coffees" network where students can connect with alumni in various fields and arrange informational interviews.
Students should also explore the opportunities available through MITACS. MITACS funds internships for graduate students (partially funded by the business or not-for-profit hiring organization) and postdoctoral opportunities. The following discusses a few of the more common career paths.
Universities and Colleges
Teaching and Research Positions
About 76%* of our PhD graduates find careers conducting research and teaching in universities or colleges. Some graduates find tenure-stream positions immediately upon graduation. Others find a postdoctoral fellowship and spend a few years focused on research, or start with positions teaching in short-term contracts.The department trains students for academic careers through a variety of mechanisms aimed at promoting scholarly publications and the development of teaching skills. The School of Graduate Studies offers resources and events to help students prepare for the academic job market. Faculty supervisors and the Graduate Chair are also available to provide mentoring for this career path.
Research and Academic Administration
In addition to faculty positions, universities also hire MA and PhD graduates into research and academic administration careers. Such positions include jobs supporting grant writing, research ethics, data analysis and positions related to academic governance and services. Professionals at the University of Toronto are often happy to provide informational interviews to help guide graduate students who are considering career paths in university or college administration.
The Public Sector
Federal, Provincial and Municipal governments are all employers who frequently hire people with advanced degrees in sociology. One avenue of entry to a civil service career is through the MITACS Canadian Science Policy Fellowship.  Graduating students can apply through MITACS and be matched with a federal or provincial government agency for a 12-month placement. The federal civil service targets advanced degree holders for its Recruitment of Policy Leaders program and divisions within the government, such as Statistics Canada, also have targeted recruitment programs seeking employees with data analysis skills. Although provincial and municipal governments do not have recruitment programs that specifically target people with advanced degrees, they also often have positions that draw on data analysis and other skills attained in graduate school. Opportunities are often posted on government-hosted web boards and professionals in the jobs of interest are also often happy to provide informational interviews.
Private Consulting, Research and Survey Firms
Many employers in the private sector value people with advanced degrees in Sociology. Market research firms, like Synqrinus, are eager to recruit sociology graduates who understand research methodologies. Consulting firms also often the insights that advanced degree holders bring to their companies. While Bain Consulting has an internship program designed particularly for candidates with advanced degrees, many others have opportunities that are more sporadic. Here, too, an informational interview with an alumnus currently working for a consulting firm could be helpful for understanding the field. Finally, some of our PhD graduates find meaningful employment conducting freelance research and consulting on topics related to their expertise. This career path requires an entrepreneurial spirit and a commitment to developing the networks needed to build a client base.
Think Tanks and Research Institutes
Think tanks and non-academic research institutes are attractive career options for sociologists with advanced degrees because they offer an opportunity to conduct research and have an impact on public policy. There are almost 100 think tanks operating in Canada. There are many more located outside of Canada. As some institutes are focused on niche issues and some are heavily partisan, it is worthwhile to research the specific think tank before querying about opportunities. Faculty members who conduct policy-relevant research often have contacts in Canadian and international think tanks and can provide advice for students pursuing careers in this area. Many think tanks and research institutes offer paid internships that can be help launch a career. The following is a list of currently active Think Tanks in Canada.
| Organization | Location | Research and Policy Focus |
| --- | --- | --- |
| Arctic Institute of North America | Calgary, AB | Environment, Natural resources, Energy |
| ArcticNet | Quebec, QC | Climate change in the coastal Canadian Arctic; environment, natural resources, energy |
| Asia Pacific Foundation | Vancouver, BC / Toronto, ON | Canada-Asia relations |
| Atlantic Institute for Market Studies | Halifax, NS | Economic and public policy in Atlantic Canada |
| Atlantic Provinces Economic Council | Halifax, NS | Atlantic Canadian economy |
| Broadbent Institute | Ottawa, ON | Income inequality, green economy, democratic renewal, social democracy |
| Brookfield Institute | Toronto, ON | Innovation policy |
| Business Council of Alberta | Calgary, AB | Alberta's policy environment, government investments and institutions; skills, training & education; role of business in society; diversity, inclusion & access to opportunity; prosperity amplifiers; health |
| Business Council of Canada | Ottawa, ON | Economic and social policy |
| C.D. Howe Institute | Toronto, ON | Public economic policy; education; environment, natural resources, energy; gender; governance, transparency; health; private sector development; social policy; technology, innovation; trade, economics, finance |
| Canada 2020 | Ottawa, ON | Canadian government |
| Canada West Foundation | Calgary, AB | Public policy in Western Canada; environment, natural resources, energy; governance, transparency; law, justice, human rights; social policy; technology, innovation; trade, economics, finance |
| Canada's Ecofiscal Commission | Montreal, QC | Economic and environmental policy |
| Canada's Public Policy Forum | Ottawa, ON | Governance and public policy |
| Canadian Agri-Food Policy Institute | Ottawa, ON | Agri-food public policy; Environment, Natural resources, Energy; Food, agriculture |
| Canadian Association for Refugee and Forced Migration Studies | Toronto, ON | Canadian refugee and forced migration; law, justice, human rights; social policy |
| Canadian Centre for Economic Analysis | Toronto, ON | private sector development, social policy, trade, economics, finance, transport, infrastructure, urban |
| Canadian Centre for Policy Alternatives | Ottawa, ON / Offices across Canada | Social, economic, environmental policy; education; environment, natural resources, energy; gender; law, justice, human rights; social policy; technology, innovation; trade, economics, finance |
| Canadian Constitution Foundation | Calgary, AB | Defending constitutional rights and freedoms; governance, transparency; health; law, justice, human rights |
| Canadian Council on Social Development | Kanata, ON | Social development; governance, transparency, social policy |
| Canadian Economics Association | Ottawa, ON / Vancouver, BC | Academic economics |
| Canadian Energy Research Institute | Calgary, AB / Ottawa, ON | Economic and environmental policy (Energy production, transportation, consumption sectors) |
| Canadian Foundation | Ottawa, ON | Canadian Relations with Latin America and the Caribbean; Education; Gender; International affairs, development; law, justice, human rights; private sector development; social policy |
| Canadian Global Affairs Institute | Calgary, AB / Ottawa, ON | Global affairs (defence, diplomacy, trade, resources, development) |
| Canadian Institute for Climate Choices | Ottawa, ON | environment, Natural resources, Energy |
| Canadian Institute for Identities and Migration | Montreal, QC | Defense, Peace, Security ; Health; International affairs, development; Law, justice, human rights; Social policy |
| Canadian Institute of Advanced Research | Toronto, ON | Life & Health; Earth & Space; Individuals & Society; Information & Matter |
| Canadian International Council | Toronto, ON | International affairs; defense, peace, security; governance, transparency; international affairs, development; social policy |
| Canadian Research Data Centre Network | Hamilton, ON | Social, economic, and health confidential microdata |
| Canadian Tax Foundation | Toronto, ON / Montreal, QC | Taxation, public finance, fiscal policy |
| Cardus (formerly: Work Research Foundation) | Hamilton, ON / Offices across Canada | Education, Family, Health, Religious Freedom, Social Cities, Work & Economics, Spirited Citizenship |
| Centre d'Étude et de Cooperation International | Montreal, QC | Economic development, gender equality, food security, human safety and emergency response |
| Centre d'études et de recherches internationales | Montreal, QC | International affairs |
| Centre de Recherche en économie de l'Environnement, de l'Agroalimentaire, des Transports et de l'Énergie | Quebec, QC | Energy and environment, food, transport, economic development |
| Centre for International and Defence Policy | Kingston, ON | international security and defence policy |
| Centre for International Governance Innovation | Waterloo, ON | Technology and international governance; defence, peace, security; international affairs, development; law, justice, human rights; trade, economics, finance |
| Centre for International Sustainable Development Law | Montreal, QC | International sustainable development law; environment, natural resource, energy; governance, transparency; health; law, justice, human rights; trade, economics, finance |
| Centre for the Study of Living Standards | Ottawa, ON | Productivity, living standards, economic well-being; international affairs, development; social policy; trade, economics, finance |
| Centre for Trade Policy and Law | Ottawa, ON | Governance; international trade; trade policy; trade negotiations |
| Centre interuniversitaire de recherche en analyse des organisations | Montreal, QC | Multidisciplinary; social and economic policy |
| Chaire Raoul-Dandurand en études stratégiques diplomatiques | Montreal, QC | International relations; political science |
| Chantier de l'économie sociale | Montreal, QC | Social economy of Quebec |
| Community Research Connections | Victoria, BC | civic literacy, sustainable community development; environment, natural resources, energy; food, agriculture; gender; international affairs, development; social policy |
| Conference Board of Canada | Ottawa, ON / Montreal, QC / Calgary, AB | Canadian economics, education & skills, sustainability, human resources, immigration, inclusion, indigenous & northern communities, innovation & technology, health |
| Conflict Research Centre | Ottawa, ON | peace and social justice; defense, peace, security; law, justice, human rights |
| Council of Canadian Academies | Ottawa, ON | Scientific topics of public interest; Defense, peace, security; education; environment, natural resources, energy; food, agriculture; gender; governance, transparency; health; international affairs, development; law, justice, human rights; media, culture, sport; private sector development; social policy; techology, innovation; trade, economics, finance; transport, infrastructure, urban |
| Council of Canadians | Ottawa, ON / Offices across Canada | social, economic and environmental justice; clean water, fair trade, green energy, public health care, democracy |
| David Suzuki Foundation | Vancouver, BC | Science-based education; environment, natural resources, energy; law, justice, human rights |
| Donald J. Savoie Institute | Moncton, NB | regional development of l'Acadie, New Brunswick and Atlantic Canada; trade, economics, finance |
| Environmental Defence | Toronto, ON | Environmental action, natural resources, energy |
| Forum des Politique Publique | Ottawa, ON | Public-private dialogue; public sector management; collaborative policy making; environment, natural resources, energy; governance, transparency; law, justice, human rights |
| Fraser Institute | Vancouver, BC / Offices across Canada | Government policy, entrepreneurship, well-being; policy formation in welfare reform, privatization, taxation, free trade, government debt, education, poverty, deregulation, healthcare, labour markets, economic restructuring, role of government |
| Frontier Centre for Public Policy | Winnipeg, MB | aboriginal futures; core public sector reform; Crown corporation valuations; cutlure wars; education; healthcare; housing affordability; immigration & workplace; municipalities & cities; policy blueprints; public finance & fiscal federalism; smart green; transportation |
| GPI Atlantic | Glen Haven, NS | Genuine Progress Index (GPI) - measure of sustainability, wellbeing, and quality of life |
| Groupe de réflection et d'action pour une Haïti nouvelle | Montreal, QC | Reconstruction of Haiti; education |
| Human Rights Research and Education Centre | Ottawa, ON | Defense, Peace, Security; Gender; International Affairs, Development; Law, Justice, Human Rights; Social Policy; Governance, Transparency |
| Institut du nouveau monde | Montreal, QC | Democracy; citizen participation |
| Institut national de la recherche scientifique | Québec, QC | Health Biotechnology, Environment, Urbanization |
| Institute for 21st Century Questions | Toronto, ON | Geopolitical, political, social issues; countries that were part of the former Soviet Union; security environment in the Middle East and Asia; international criminal justice; the future of the Arctic; the future of Quebec in Canada |
| Institute for Citizen-Centred Service | Toronto, ON | Government and public sector service delivery; governance, transparency; law, justice, human rights |
| Institute for Liberal Studies | Ottawa, ON | Classicla liberal ideas; democracy, rule of law, economic and personal freedoms; economics and government, philosophy and society, environmental policy and social policy |
| Institute for Research on Public Policy | Montréal, QC | Economic and social policy; global trade and production |
| Institute of Health Economics | Edmonton, AB | Health policy |
| Institute of Intergovernmental Relations | Kingston, ON | Federalism and intergovernmental relations; national unity, Canada-quebec relations; fiscal federalism; constitutional reform; social union |
| Institute of Public Administration of Canada | Toronto, ON | Public service and administration; international affairs, development |
| Institute on Governance | Ottawa, ON / Toronto, ON | Governance, transparency; technology, innovation |
| Intact Centre on Climate Adaptation | Waterloo, ON | Environment, Natural resources, Energy |
| International Centre for the Prevention of Crime | Montreal, QC | Crime prevention; security |
| International Development Research Centre | Ottawa, ON / Offices across Canada | Foreign affairs and development; food, agriculture; technology, innovation; trade, economics, finance |
| International Institute for Sustainable Development | Winnipeg, MB / Offices across regions | Climate, resources, economies, acting on sustainability, engaging people in sustainable development |
| International Migration Research Centre | Waterloo, ON | Defense, Peace, Security; International affairs, development; Law, justice, human rights |
| Justice Centre for Constitutional Freedoms | Calgary, AB | Government enforcement of freedom of conscience and religion, freedom of thought, belief, opinion and expression (including Freedom of the Press), freedom of peaceful assembly, freedom of association, the right to life, liberty and security of the person, equality before the law |
| Liu Centre for the Study of Global Issues | Vancouver, BC | sustainability, security and social justice, particularly in lower income communities |
| Macdonald-Laurier Institute | Ottawa, ON | economic and public policy (defence and security, foreign policy, immigration, economic and fiscal policy, Canada-US relations, regulatory, regional development, social policy, aboriginal affairs) |
| Mackenzie Institute | Toronto, ON | Geopolitical security issues, issues impacting political and social stability (terrorism, organized violence, security) |
| Maytree | Toronto, ON | Systemic solutions to poverty and strengthening civic communities (poverty and human rights, housing, income security, human rights cities, right to education) |
| Montreal Economic Institute | Montréal, QC | Economics and entrepreneurship, Agriculture, Austrian Economics, Education, Energy Policies, Environment, Health Care, Housing, Labour, Liberalization of Markets, Public Sector Reform, Regulations, Social Services, Taxation, Theory, History and Thinkers |
| Mosaic Institute | Toronto, ON | Defense, Peace, Security; Gender; International Affairs, Development; Law, Justice, Human Rights; Social Policy |
| Northern Policy Institute | Thunder Bay, ON / Sudbury, ON | Sustainable Northern Ontario communities; Indigenous peoples, communities, demographics, economy, environment, infrastructure |
| Parkland Institute | Edmonton, AB | Political economy; economic, social, cultural and political issues facing Albertans and Canadians; democracy and the role of government; just and sustainable economy; quality of life |
| Parliamentary Centre | Ottawa, ON | Parliamentary democracy; defense, peace, security; environment, natural resources, energy; governance, transparency; health; law, justice, human rights; social policy |
| Pearson Centre for Progressive Policy | Ottawa, ON | Progressive, centrist, and moderate public policy; Indigenous, International, Values, Justice, Democracy, Economy, Energy & Environment, Immigration, Innovation, Health & Social |
| Pembina Institute | Calgary, AB / Offices across Canada | Clean energy; environment, natural resources, energy |
| Polaris Institute | Ottawa, ON | Education; Environment, Natural resources, Energy |
| Pollution Probe | Toronto, ON | Environment, Natural resources, Energy; Social policy; Trade, economics, finance; Transport, infrastructure, urban |
| Second Street | Regina, SK | Government policies |
| Smart Prosperity Institute | Ottawa, ON | Green economy; environment, natural resources, energy; food, agriculture; law, justice, human rights |
| Social Research and Demonstration Corporation | Ottawa, ON / Offices across Canada | Post-secondary education; Adult learning; P-12 education; Employment; Income security; Community capacity; Health; Youth development and inclusion; career development and LMI; Social Finance; Housing policy and homelessness |
| Vanier Institute of the Family | Ottawa, ON | Families and Family Life in Canada |
| Wellesley Institute | Toronto, ON | Urban health in the GTA; Housing, Building Healthy Communities; Economic Inequality; Health Equity |
| Yellowhead Institute | Toronto, ON | Land and governance policy using First Nation philosophy and community networks; Environment, Natural resources, Energy, Governance, Transparency, Law, Justice, Human rights |
| York Consortium on International and Security Studies | Toronto, ON | International and security studies; defense, peace, security |
* Data are of 2000-2015 graduates of last known position as of October 2020. 66 graduates are in tenure-track faculty positions; 10 are in other teaching or research positions in universities; seven are working in universities in administrative roles; two are working in nonprofits; three are in the private sector; five are working in the public sector; and seven are unknown.
[Return to Teaching and Research Positions]