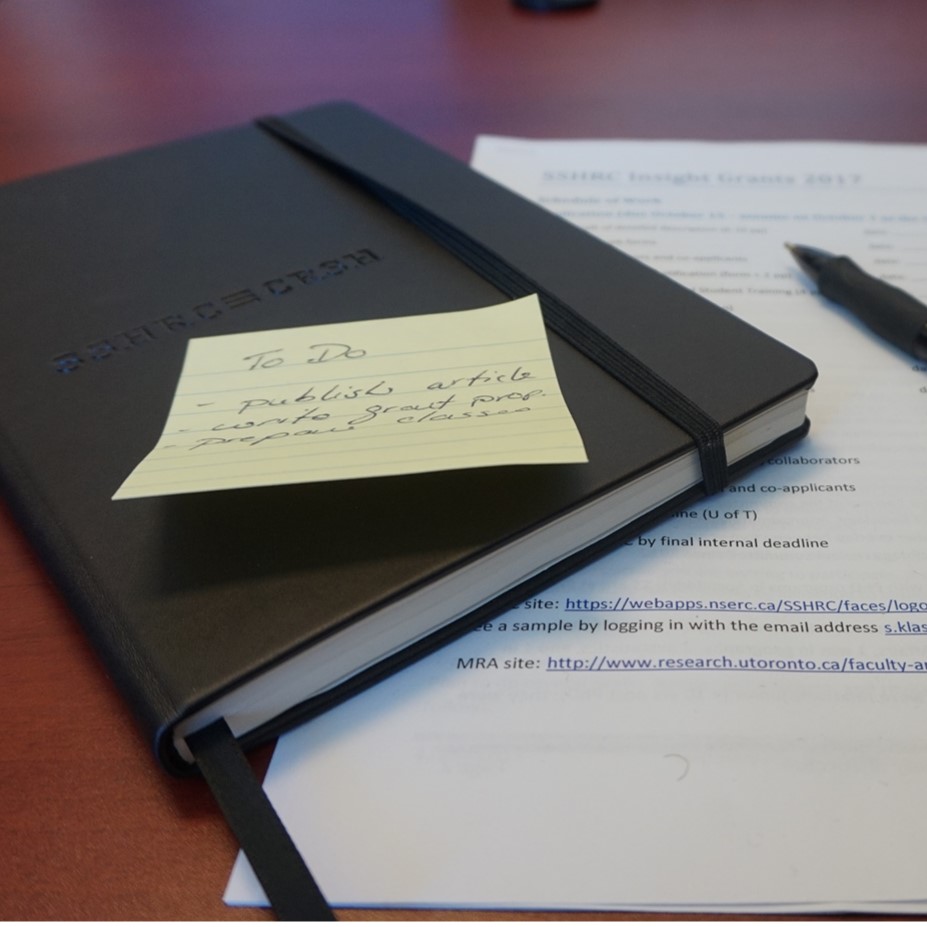 ---
The Department of Sociology encourages domestic and international students to apply for graduate study. As an academic community that strives to be welcoming and inclusive, we especially encourage students historically underrepresented in sociology to apply. Please see our Funding page for more information about the Graduate Distinction Scholarship available to incoming Black and Indigenous Students.
We hope the following information facilitates the application process.
Applicants interested in applying to one of the Sociology graduate programs need to complete the application and pay the application fee by December 1st, 2023 (11:59 PM EST) to upload all application materials. Late applications will not be accepted.
The Sociology Department Admissions Committee, comprised of the Associate Chair for Graduate Studies and six faculty members representing different areas in the department, reviews the complete files of all applicants and admits the ones with the most outstanding records and potential to thrive in our department, recognizing that some applicants have had fewer opportunities than others to demonstrate their potential.
The committee bases its decisions primarily on the applicant's academic record, the strength of support in the letters of recommendation, the quality of writing sample, and the statement of interest. The committee also considers the applicant's lived experience and potential to enhance our department's diversity as supplementary considerations. Applicants are not required to submit GRE scores, the committee will not take them into consideration for admissions. The committee pays particular attention to the statement of interest to determine whether the applicant will find adequate support and supervision from faculty members given their research interests and the department's strengths.
Applicants educated at non-Canadian institutions should note that their educational background will be assessed for equivalency with a University of Toronto degree. Unfortunately the Department of Sociology does not have the resources to pre-screen applications. Please consult the International Degree Equivalencies Chart to determine if your international degree is considered equivalent. More information is available at the School of Graduate Studies (SGS) Admissions Information page.
Application Timeline
The application process opens every year in October and closes by the end of May. 
Between October 1 and November 30:
On October 1st, The School of Graduate Studies opens the admission period. Applicants should register and familiarize themselves with the online application and required documents. Over the fall, students should draft their statement of interest, seek out faculty members to serve as referees, prepare their cv's, and choose their writing sample(s) and construct their personal statement (optional). International students should look into the degree equivalency and take language testing as appropriate.
Applicants must pay the application fee once all materials are uploaded. Once the application fee has been paid, you cannot make any changes to your application and once documents have been submitted online no further changes can be made to those documents. If you have discovered an error in the document that you have uploaded, please contact the Graduate Office. At this point, your application should be listed as "Documents Pending."
Once the application fee is paid, the online system will generate an email request to your referees for their letters. Stay in contact with your referees. If they do not receive an email, advise them to  check their 'junk mail folder' and ensure that they do not have a 'pop up blocker' installed, as this email may be incorrectly identified as spam. If they still do not receive an email request, please contact socgrad.assist@utoronto.ca to request that another e-mail request be sent to your referee.
Even after your referees have uploaded their letters, your online application will still say "documents pending" until the department manually changes this sometime in January. The department does not confirm receipt of applications but if the online system shows that the materials are uploaded, you can be assured that they are there.
Between February and May:
By mid-February, the department will have a short list of candidates for admission and will contact these applicants for copies of their official transcripts.
We normally begin sending out offers in February and continue through March. Once you have been admitted, we will invite you to visit the department (either virtually or in person) to meet the faculty, graduate administrators and some of the graduate students who are already in the program. We are available at that point to address questions you might have about the program. All applicants will be able to check the status of their application in the online admission system by the end of February. We ask that you respond to our offer of admission in a timely manner in consideration of other shortlisted applicants.
---
Application Information
| Topic | Where To Find Information |
| --- | --- |
| Application Method: | APPLY NOW: SGS Online Application |
| Application Fee: | $125.00 CDN |
| Available Programs: | Master of Arts (M.A.) and Doctor of Philosophy (Ph.D.) |
| Fields of Study: | See our Areas of Specialty |
| Collaborative Programs: | The Department of Sociology is involved in ten (10) collaborative programs. |
| Graduate Faculty: | Faculty at all three (3) campuses participate fully in the Sociology Graduate Program. Cross Appointments, Sociologists in other departments and Professors Emeriti may sit on Graduate Committees, but cannot serve as Graduate Supervisors. For information about these faculty members, please visit the the Faculty List. |
| Admissions Links: | School of Graduate Studies (SGS) Admissions Guide; Online Application |
---
Application Materials
Please note that all supporting documents, including letters of recommendation and transcript of grades, are submitted online. Admission decisions are based primarily on academic qualifications and indications of program fit. We also take account of applicants' personal background information, with an eye to how different life experiences and personal characteristics may enrich graduate study in Sociology and contribute to departmental diversity.
Once you have paid the application fee, you should upload the following supporting documents  to your application:
Support from the School of Graduate Studies
Although we do not offer advising to applicants at the department level, the School of Graduate Studies offers a number of services to help potential applicants.
Have your questions answered through the online FAQ page that answers applicants' questions. If the answer to a particular question is not available, a special form is provided to an applicant for a personalized answer from School of Graduate Studies admissions staff.
The School of Graduate Studies hosts Information Sessions on "Applying to Graduate School at University of Toronto" each fall.  Please have a look at our 'Departmental Events' page on the website for dates/times. These events are a great opportunity for prospective students to learn about the application process, financial aid opportunities, and timetable for applying to graduate school.