Earlier this year SGS launched the Connaught PhDs for Public Impact Program as part of the core offerings of the Centre for Graduate Professional Development. Public impact spans innovation in science, technology, and culture. This year's winning projects were selected for their strong socio-economic potential and are expected to have a positive impact on society.  Each fellow will be awarded $12,500 for the year, participate in specialized skills training in public scholarship, and receive networking and mentorship opportunities with other fellows. The next application cycle opens in Winter 2023. Here are the three award winners from the Dept of Sociology:
Andrea Roman Alfaro 
Andrea is a Peruvian Ph.D. candidate who soon starts her 6th year in the U of T Sociology doctoral program. She also holds a Vanier CGS award and a Mary H. Beatty Fellow and has published in both Spanish and English. Her areas of interest include the sociology of violence, punishment, criminalization, gender, and healing. The Connaught Public Impact Fellow part of Andrea's dissertation project, entitled "Mothering in the Margins: Violence, Care, and Survival in Callao," is an ethnographic study which examines, from women's perspectives, the dynamics and politics of violence in Callao, Peru. With this project she seeks to challenge the perceptions of a marginalized urban community as violent and to give young people the tools to define themselves and their community differently.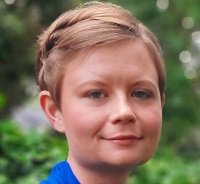 Rebecca Lennox
Rebecca is entering her fourth year in the doctoral program. She uses focus groups, conversational interviews, and discourse analysis to investigate vulnerably gendered Canadians' fears of violent crime in urban public places. Rebecca's research interests include qualitative research methods; violence against women; feminist theory and epistemology; critical realism; and the scholarship of teaching and learning. Her doctoral research is supervised by Dr. Judith Taylor with support provided by committee members Dr. Josée Johnston and Dr. Tim Bryan. During Rebecca's term as a Connaught Public Impact Fellow, she plans to examine how women, marginalized by racism, poverty, and transphobia, respond to gendered safety messaging produced by police, media, and educators.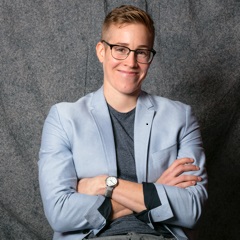 Ali Greey 
Ali will soon begin their fourth year as a doctoral student in Sociology under the supervision of Dr. Jessica Fields. The Connaught Public Impact Fellow part of Ali's dissertation project is entitled "Agency, Inequality, and Privilege: Examining the Experiences of Trans and Non-binary Youth in Elite K-12 Schools." It examines trans and non-binary student activism in K-12 schools. Ali is also the lead research assistant on the Canadian iteration of the Beyond Bullying Project, which aims to foster discussions and gather stories in high schools about gender and sexuality. Ali is pursuing a collaborative doctoral degree with the Mark S. Bonham Centre for Sexual Diversity Studies and the Women and Gender Studies Institute. Their most recent publication is 'It's Just Safer When I Don't Go There': Trans People's Locker Room Membership and Participation in Physical Activity" in Journal of Homosexuality, DOI: 10.1080/00918369.2022.2038968
 
Categories